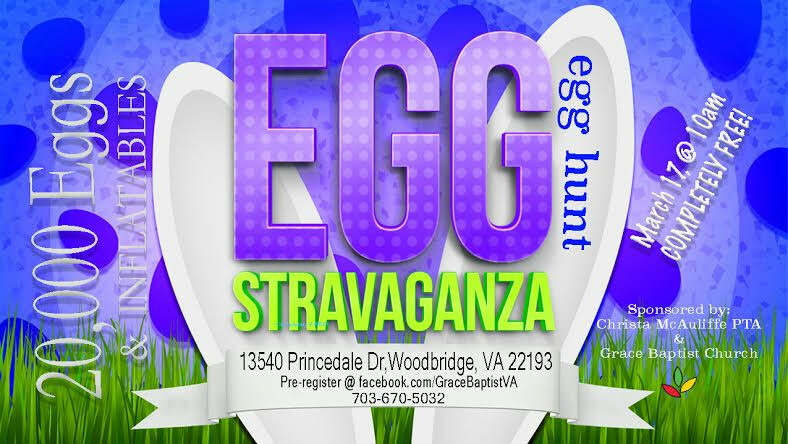 Saturday, March 17, 2018, 10:00 AM - 12:00 PM
The Eggstravaganza Egg Hunt is happening at Christa McAuliffe Elementary School on Saturday, March 17 at 10AM! For those of you who missed out on this event last year, it's a 20,000 egg adventure! Kids will have the opportunity to:
Hunt for their share of eggs
Run through/bounce on inflatable,
Get their picture taken with the Easter Bunny,
Have a blast with their family!
This is a family-friendly event that is a phenomenal opportunity for us to meet and connect with families from four surrounding elementary schools.