Care and Fellowship
Care and Fellowship offers support and fellowship through discipleship, GriefShare, Chaplaincy, and athletics.
GriefShare
GriefShare is a grief recovery group which has a friendly, caring group of people who will walk alongside you through one of life's most difficult experiences. You don't have to go through the grieving process alone. Each GriefShare session has three distinct elements: video seminars with experts, support group discussion with focus, and workbook-based personal study and reflection. Griefshare meets in the Chilton Room (Building C). For more information contact the church office at 703-670-5032 or
Grace Ministries (Counseling - Partnership with Grace Baptist)
Grace Ministries helps hurting people experience newfound freedom and a dynamic moment-by-moment relationship with Jesus and others through individual counseling, teaching and training. For more information call 703-330-0977 or click on the link below for their website.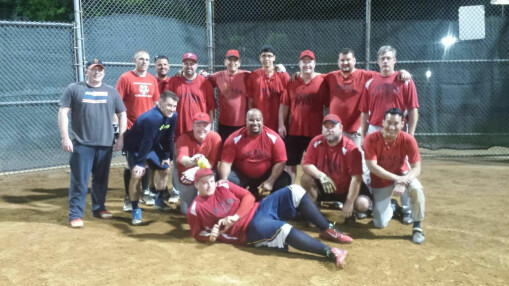 Grace Athletics Ministry exists to have a Christ-like impact on our church and community through the universal language of sports. We currently have a softball team that plays on Friday nights in the Spring and Fall. If you are interested in playing or would like more information, email Daren or Cheryl Nester at
Monday Night Grace - (This ministry is currently not meeting due to COVID-10 - please check back for updates or call the church office for information on this ministry)
Monday Night Grace is a discipleship community for people who are serious about changing their lives, growing closer to God, or who are going through a difficult time. We meet Monday nights in Building C (Room C126) from 7:00 pm to 9:00 pm. Each meeting includes large group teaching, opportunities for questions, and gender-specific small group discussion. To ask questions email Tim Perrin, Senior Pastor at .