Christmas at Grace
We love Christmas at Grace, from giving to others to singing Christmas songs to the most important reason, celebrating the birth of Jesus. We hope that you will bring a friend and join us for any or all of these activities.
Special Worship each weekend during Advent:
November 30 and December 1 0 Choir joins all services
December 7/8 Orchestra joins all services
December 14/15 Choir and Orchestra join all services
December 21/22 Final Sunday of Advent
Grace Children's Choir Musical - Little Drummer Dude
December 21, 11AM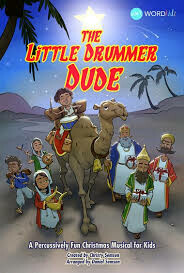 *Christmas Eve Eve Service is on Monday, December 23, 7PM
*Christmas Eve Services are Tuesday, December 24 1:30PM, 3PM, 4:30PM, 6PM, 7:30PM
*After worship, please join us in the tent for special music, cookie decorating, photo booth and fellowship time.