Worship Outside
Here is where you can find information that will assist you in participating in our outdoor worship services.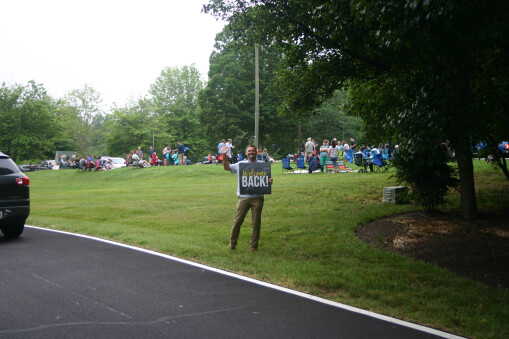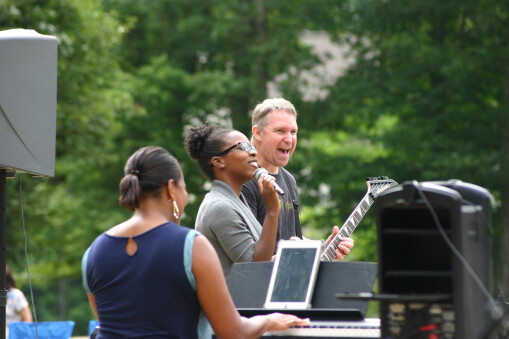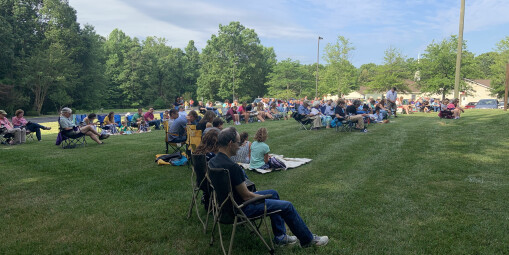 Sundays at 8:30AM - Volleyball Court Field
Printable Lyrics for July 5 Worship
Lyrics By Song
Then He Rose
Unstoppable God
Give Me Faith
Build My Life
Jesus Paid It All
Watch the below video for detailed instructions on Outside Worship.
Parking Spaces
Parking spaces in front of the volleyball court will be available for worship in your car.
Parking spaces next to Building A will be available for those who will be listening from the grass.
Marked Spots for Seating
There will be places on the grass marked for social distancing. Please use one of the spaces for your family.
Worship Song Lyrics (posted on Thursday afternoons)
We will not be projecting lyrics outside or handing out lyric sheets, please print your own copy to bring with you.
Lyrics By Song
Great is Thy Faithfulness
This is My Father's World
The Church's One Foundation
Great Are You Lord
O Come to the Altar
Turn Your Eyes Upon Jesus
Online Connect Card
We have an online Connect Card for you to use to submit prayers and gratitude or text gbc1 to 94000 for a link to the card.
Worship Online - will continue to be available indefinitely and is at 10AM on our Facebook Page and YouTube channel.
Facebook – Search for GraceBaptistVA or Grace Baptist Church – Woodbridge, Virginia, Like Our Page, and then Follow Us. Click on the Following Tab and use the dropdown menu to see our posts first and turn on notifications which will tell you when Grace is live. You can also click here to go to our Facebook page.
YouTube – Go to youtube.com and search for Grace Baptist Church –Woodbridge, VA. This should take you to our YouTube channel. Click on our channel and then click the subscribe button. To get notified when Grace is live, click the bell and choose all. You will then get notified whenever Grace is online and can go straight to the feed. You can also click here to go to our YouTube channel. *Please note that if we are scheduled to go live and you are on the platform and do not immediately see the feed you may need to refresh your screen (scroll to the top of the page and swipe down).
Other Information
Restroom - If you need to use the restroom use the entrance marked A1 (North Foyer, A building). Click here for a map showing the entrance you can use. Limit bathroom use to one person or family at a time. In compliance with the Virginia Department of Health requirements, masks are required when you are inside the buildings.
Giving - Please continue to give online if you are able, as this is the best option for our church. Click here for more info on how to do this. If you would like to give by cash or check, we will not be passing an offering plate during the service instead we will have boxes on the table near the volleyball courts you can place your offering in before or after the service.
Listening - If you choose to listen from your car tune in to AM1400
Small Groups, Classes and Childcare - Student and Adult Small Groups, Children's Classes, and Childcare will not be held as part of our outdoor worship. See below for online options.
Other Classes Online
Preschool Time and Kids' Bible Time with Miss Nancy - at 9AM and 9:20AM on Sunday on Facebook and YouTube.

Student Training w/ Pastor Nolan at 5 PM Wednesdays,

Instagram (@nrumble), Grace Students Page (must request permission to view this page) and

YouTube

.

Student Small Groups - contact Pastor Nolan Rumble at for more info.
Adult Small Groups - contact Pastor Kirk Horton at for more info.