Discover Grace Class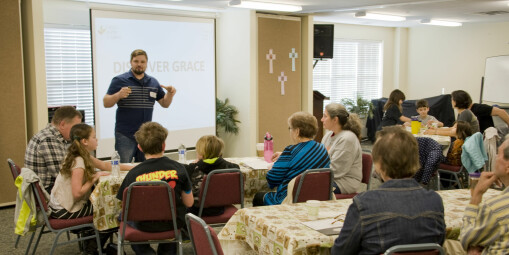 How Do I Get Connected at Grace?
Attending our Discover Grace class is the first step to membership in Grace Baptist Church. Discover Grace is an event designed to introduce you and your family to Grace Baptist Church and is open to anyone interested in learning more about our church. The class is held several times per year, on a Saturday morning or a Sunday afternoon. If you are new to Grace, the Discover Grace class is the place for you!
Upcoming Classes:
Our next class will be on Sunday, May 2, 4PM - 7PM. This class will be in our worship center and we ask that you wear a mask. If you are interested in attending this class, please email Cheryl Nester or call the church office 703-670-5032.
Contact Cheryl Nester at with any questions or to sign up.