Giving
We serve God and respond to His call as we pray, teach, and care for those in need. We also serve and honor Him as we give from the financial resources He has given to us.
How can I donate to Grace?
Credit, Debit, or Bank Account - You can click on the Pushpay icon below to give a one time or recurring donation: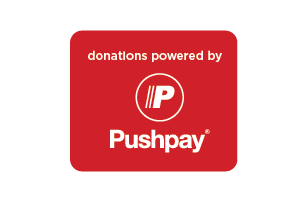 Smartphone Application - Text "gracebc" to 833-339-1009 to download the App for giving on your smart phone Note: When you send "gracebc" to 833-339-1009 you will receive a one-time reply containing a link to give to Grace Baptist Church (1msg/request). Please be aware that Msg Data rates may apply. For full Terms Conditions please visit https://pushpay.com/terms. For the Privacy Policy please visit https://pushpay.com/privacy. For help reply HELP or STOP to cancel.)
Bill Pay - An option available for anyone whose financial institution offers online bill payment options. Just follow the directions for your bank or credit union to create Grace Baptist Church as a Payee at 14242 Spriggs Road, Woodbridge, VA, 22193 and choose to make a weekly, monthly, or one time contribution. Please insure that you designate the use of funds (click here to see the FAQ sheet for more info on designated funds) in the Memo Line.
Cash or Check - this can be placed in the clear offering box located in the North Foyer. Upon request, the church provides offering envelopes. These are assigned to the donor by number and are used to ensure accurate posting of the donated funds. You can also mail your check to Grace Baptist Church, 14242 Spriggs Road, Woodbridge VA, 22193
Please contact our Vicky Alvarado our Financial Secretary at for instructions or to ask for offering envelopes at 703-670-5032
The point is this: whoever sows sparingly will also reap sparingly, and whoever sows bountifully will also reap bountifully. Each one must give as he has decided in his heart, not reluctantly or under compulsion, for God loves a cheerful giver. And God is able to make all grace abound to you, so that having all sufficiency in all things at all times, you may abound in every good work. (2 Corinthians 9:6-8)