Our Purpose
The purpose of student ministry at Grace is to make disciples of Christ, who make other disciples. We prayerfully strive to accomplish this through Biblical community, Bible literacy, understanding, worship, and service. Student Ministry is supplemental to parent discipleship, and we strive to pray with, support and equip parents in their role as the spiritual leaders of their families.
Weekly Schedule for Fall - Students 6th - 12th Grade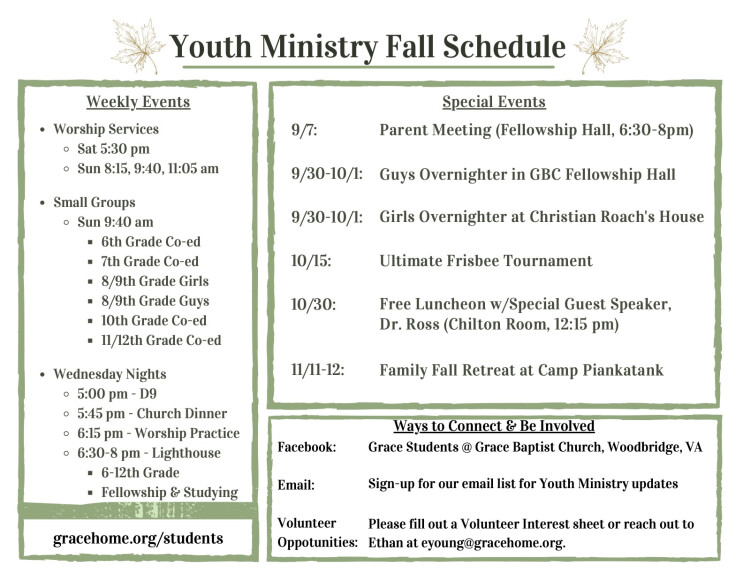 Connect to Grace Student Ministry


To connect to GSM you can:
-
Join our Student Facebook page
to get updates, see photos from events, and be a part of our online community!
-
Sign up for our email list

below